Hello readers, this is
T.I.N Magazine
here with our accurate ratings.. Here we bring to you an uncommon list which has been well rated by our Magazine; THE TOP TEN MOST POWERFUL PEOPLE IN NIGERIA,
this list will show you the people who are calling the shots in the country, people whose influence is too essential to the country, people who their actions and influence can have either positive or negative effect(s)on the country.
The no.1 personality on this list is
The Most Powerful Person In Nigeria 2015
.
10] Goodluck Jonathan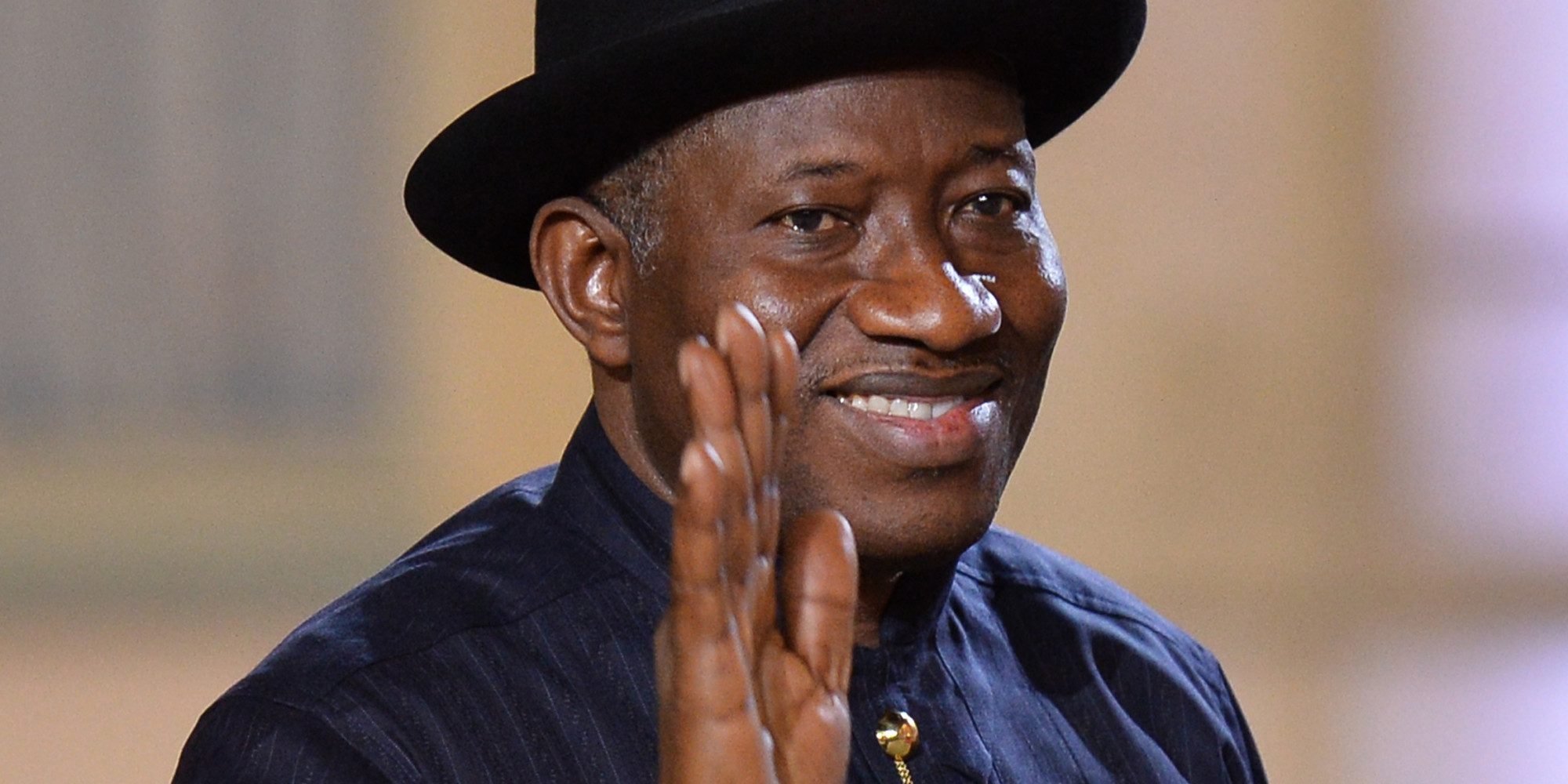 Jonathan
Goodluck Ebele Azikiwe Jonathan, GCFR, BNER, GCON was President of Nigeria from 2010 to 2015. He served as Vice-President of Nigeria from 2007 to 2010.
Even though the president was defeated in the 2015 elections he sure still has some influence and power to some extents politically.
His reputation and position withing the PDP party is quite a huge one as he is well respected by many pdp members.
9] Yakubu Dogara
Dogara
Yakubu Dogara is a Nigerian honorable who became Speaker of the House of Representatives of Nigeria in 2015.
As the speaker of House of representatives he's got some power in the law making section of Nigeria and power in the political world.
The speaker is said to be close to the president which makes his personality more powerful.
8] Aisha Buhari
Aisha Buhari
Aisha Muhammadu Buhari
is the wife of Muhammadu Buhari, the President of Nigeria, who assumed office in 2015.
Its quite obvious the kind of influence and power the first lady of the federal republic of Nigeria would have.
Considering she has her own office of the first lady, and the kind of influence she would have on her husband the president.
7] Olusegun Obasanjo GCFR
Obasanjo
Obasanjo can be said to be unknown to nobody, the former president who ruled Nigeria for 8years is sure still influential in the country most especially among the Nigerian governing bodies.
The ex president who has a lot of connection and relationship with almost any governing body all over Nigeria is very well a powerful personality. He's been said to have participated in President Goodluck's defeat in the 2015 elections and also contributed to president Buhari's victory with his political influence.
As of 2015, its been revealed Obasanjo has a deep relationship with the incubent president Buhari as they've together many times sort out issues privately and publicly.
6] Aliko Dangote
Dangote
Dangote known by many is a Nigerian billionaire
'
who owns the Dangote Group, which has interests in commodities, known to be Nigeria and Africa's richest personality.
Dangote's involvement into Nigerian politics won't be left unnoticed, we notice Aliko has been some someway connected to many Nigerian presidents both present and past which shows he does romance with the Nigerian Government with his money and status.
Dangote's products are so many in the Nigeria markets today most especially the Dangote cement, he could do a lot of damage or favour to Nigerians if he increase or decrease the price of cement.
Dangote's influence in the country is a sure a great one.
5] Major General Abayomi Gabriel Olonishakin
General Abayomi
Major General Abayomi is the chief of defense staff of the federal republic of Nigeria as many may not know him.
The
Chief of Defence Staff
is the highest ranking military officer of the Nigerian Armed Forces. It is occupied by the most senior commissioned officer appointed by the President, Commander-in-Chief of the Armed Forces of Nigeria. The position was established for the first time under Nigeria's 1979 constitution.
This man has the whole Nigeria military under his command.
If Nigeria were to be in the military regime period he might as well be the head of states.
4] V.P Yemi Osinbajo
V.P Osinbajo
Oluyemi Oluleke Osinbajo is the Vice President of Nigeria, in office since May 29, 2015. He is also a Senior Advocate of Nigeria, Professor of Law and until his inauguration as Vice President.
We all know the Vice President is the next in post to the president which makes him a pretty high profile and powerful personality too.
But following the case of Nigeria we believe there are still some people powerful than the vice president.
Well, he's been rated no.4 on this list.
3] Bola Tinubu
Tinubu
We are sure many in Nigeria right now know who Bola Ahmed Tinubu aka Jagaban is, And we also should know the control of power in a country revolves around politics,
Tinubu is a former senator and a former Governor .
Tinubu is the National leader lets say "CEO" of party in Government (APC). Which means his power goes accross all political governors,senators,reps and more who got elected through his party.
His influence extends across all states and in Nigeria.
Tinubu is sure and well close to the president and one of the major people behind the president's victory in the 2015 elections.
Report has it; Tinubu requests for whatever he wants from all apc governors,senators and more. Which indirectly puts him in a powerful position in Nigeria.
2] Senator Bukola Saraki
Bukola Saraki as most of us know is the present senate president of Nigeria, the senator who got elected into power few months ago is the second most powerful person in Nigeria for this year.
The senator whose emergence as the president in the house of senate was like magic to many of us is indeed powerful and in a powerful post. As The senate president he has power over a lot things most especially when it comes to making the law. The senate president is the no.3rd citizen of the country which means in any case the president or the vice president is missing he would be the acting president of the country.
Saraki's influence in the political world sure can't be left unnoticed as he has a lot of senate members backing him in the house and influential political personalities behind him. We can conclude Saraki is someway somehow close to the president.
He is the second most powerful person in Nigeria 2015.
1] President Muhammadu Buhari
President Buhari
Well, as many would expect him to be at the no.1 spot, Buhari is the President of the federal republic of Nigeria, he has the ultimate power over anything and everything in the country. Even though the presidential power still has its limits according to the order of law, still his power is really high as he could even change the law with his influence as the president.
Buhari as the president of Nigeria has the power to do many special things like grant immunity to a convict and more.
Following our researches nobody control's Mr President. He is sure the most powerful man in the country.
Therefore President Muhammadu Buhari is the most powerful person in Nigeria 2015.
DO YOU LIKE THIS ARTICLE? DON'T FAIL TO SHARE WITH YOUR FRIENDS ON FACEBOOK AND TWITTER. YOU MAY ALSO DROP YOUR COMMENT BELOW
NOTE: THIS ARTICLE SHOULD NOT BE COPIED TO ANOTHER WE PAGE WITHOUT PUTTING A LINK BACK TO US.
=>Place Your Text/Banner Ads Here And Reach Over 40,000 People In A Week At A Cheap Price
=>Upcoming Artists And Entertainers Get Your Profile And Content Featured On T.I.N Magazine At A Very Cheap Price
SO WHAT DO YOU ACTUALLY THINK ABOUT THIS POST? WHY DON'T YOU SCROLL DOWN BELOW AND LEAVE A COMMENT FOR PEOPLE TO SEE...
=>See How I Can Now Satisfy My Woman Any Time In Actions. Click HERE For Details.
---
DO YOU LIKE THIS ARTICLE? THEN SHARE IT WITH YOUR PALS ON TWITTER AND FACEBOOK! AND KEEP VISITING WWW.TAKEMETONAIJA.COM DAILY FOR MORE CONTENTS LIKE THIS